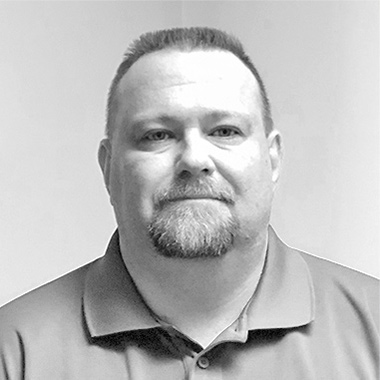 Paul H. Pennington
Cofounder and Assistant Director of Training
Paul Pennington co-founded Knights Armor Security Training, LLC in 2018 as a natural extension to a career dedicated to justice.
Pennington's career began with the State of Maryland Department of Juvenile Justice. In 1996, he transferred to the Maryland Department of Public Safety and Correctional Services, rising to the rank of lieutenant. He also served with the Ridgely City Police Department in West Virginia, beginning as a patrolman and rising to the rank of sergeant in his tenure. Additionally, he obtained the rank of lieutenant while serving inside of a maximum-security prison.
Pennington spent most of his career in the corrections side of law enforcement and has experience in conducting criminal, administrative, use of force, serious incident and internal investigations. He is certified as an instructor by the Maryland Police and Correctional Training Commission and taught at the Entry Level Academy as well as an in-service instructor. He was an Institutional TAC leader for five years. He completed training in interview and interrogation, identifying deceptive behavior, crime scene investigation and various other law enforcement and investigative techniques.
In 2014, Pennington became a Virginia Department of Criminal Justices (DCJS) registered private investigator. Immediately following, he created Pennington Elite Investigations, LLC, licensed in Virginia as a private security services business. He completed other DCJS trainings and is a certified compliance agent, registered armed security officer, DCJS general instructor, DCJS firearms instructor and licensed bail bondsman. In 2015, Pennington opened Elite Bail Bonds & Recovery LLC in Winchester, Va., with co-owners Teresa Copenhaver and P.J. Lewis. He still serves the organization as president.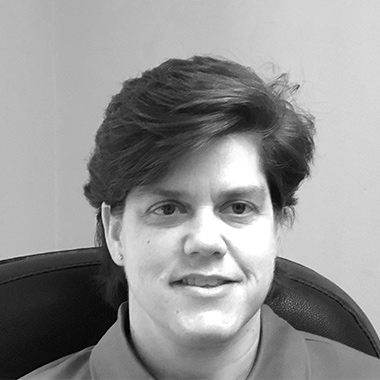 Rebecca Smith
Cofounder and Director of Training
Rebecca Smith cofounded Knights Armor Security Training, LLC in 2018 after dedicating her career to law enforcement and investigation, serving in many capacities. She is committed to proper training and education with a focus on best practices.
Smith began her law enforcement career in 1998 with the Hendersonville Police Department in Tennessee. She worked as a uniformed patrol officer until relocating to the Outer Banks of North Carolina in 2002 to work with a local police department. There she held the ranks of police officer, master police officer, detective, detective sergeant and patrol sergeant. Smith then spent seven years as a criminal investigator working a range of criminal investigations from burglaries, armed robberies, sexual assaults, domestic violence and homicides. Her training included crime scene investigation, interview and interrogation, computer and network forensics, violent crimes and fire/arson investigations. Smith also obtained her Law Enforcement General Instructor certification from the North Carolina Training & Standards Commission, which authorizes her to teach classes in the Basic Law Enforcement Training curriculum.
Smith earned a Bachelor of Science in Criminal Justice from Western Carolina University and a Master of Science in Criminal Justice from Walden University. She also obtained her Fire Investigator Technician certification from the International Association of Arson Investigators (IAAI), and her Certified Fire and Explosives Investigator certification from the National Association of Fire Investigators (NAFI).
In 2015, Smith retired from law enforcement after becoming a registered private investigator in Virginia. Relocating to the Shenandoah Valley, she worked as a private investigator for Pennington Elite Investigations, LLC (PEI), where she worked cases involving domestic matters, larcenies, background investigations and death investigations. She currently serves as the director of investigations for PEI.
In 2017, Smith enrolled in the University of South Florida's Master of Science program in Cyber Security with a specialization in Digital Forensics. She is projected to graduate from the program in 2019.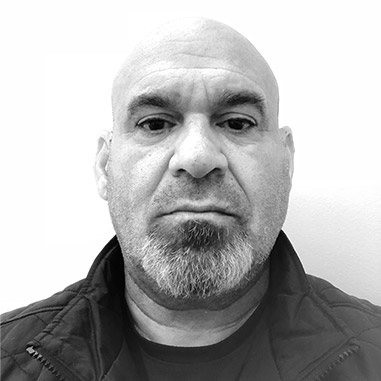 David A. Gambale
Cofounder
David "Gunny" Gambale is a former Marine who obtained his license as a private investigator, fugitive recovery and bail bondsmen in 1996. He spent much of his decorated military career as a recon Marine, drill instructor and naval flight school drill instructor. After retiring from the service, he opened Freedom Bail Bonding, which he has grown into the largest company of its kind in Virginia, with several locations throughout the state. He also partnered with a former Navy Seal to open Black Ice Security Services, a licensed private security firm in Northern Virginia providing protection and investigation services to private and government clients internationally. A co-founder of Knights Armor Security Training, Gambale also maintains a private investigation company.
As for his fourteen years of military service, Gambale entered the Marine Corps in 1982, completing boot camp at Parris Island, S.C., followed by U.S. Army Airborne School (Jump School). He was sent to Okinawa, Japan and assigned to the 3rd Reconnaissance Battalion, which was deployed to Korea, the Philippines, Thailand, and Malaysia. During this time, he became a JumpMaster. After two years in Okinawa, Gambale was assigned to Marine Drill Instructor School at Parris Island, where he graduated second in his class. Assigned to 2nd Battalion Fox Company, he trained approximately 600 Marines, four platoons as a junior drill instructor and five as a senior drill instructor. His next assignment was to 2nd Reconnaissance Battalion, where he was in charge of all parachute operations. He deployed to multiple locations.
Gambale was then handpicked to become a drill instructor at the Naval Air Station in Pensacola, Fla. The Naval Aviation Office Training program was for college graduates. If they made it through the rigorous training, they would become Navy officers and enter flight training—just like the movie, An Officer and a Gentlemen.
After leaving Pensacola, Gambale returned to 2nd Recon Battalion and spent several years training there. From Camp Lejeune, he went to the Marine Corps Base in Quantico. The first few years, he was with a unit of just six Marines before being stationed at Headquarters Battalion, Operations. He became the chief instructor for Marine Battle Skills Training (MBST), which entailed taking Marines outside of the combat arms jobs into the field for a week of hard training before they re-qualified with their service weapon at the rifle range.